Delticom efficiency index
The efficiency class label evaluated based on customer preferences.
Delticom centralized survey results from more than 40.000 customers from 15 European countries and created this index.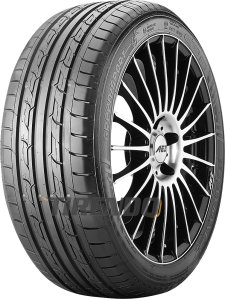 Please note: The tyres are delivered without rims
(The rim on the picture is for illustrative purposes only.)

Nankang Green Sport Eco-2+

135/80 R13 70T
Type of Tyre
Summer tyres
Frequently bought together:
1 x Nankang Green Sport Eco-2+ 135/80 R13 70T =

33.60 £

1 x Castrol 5 Litre Canister =

33.04 £
Description
EU Tyre Label:
Center sub grooves with shallower depth enhance vertical/lateral block stiffness to avert block deformation and further reduce energy consumption. Shoulder groove bottom with big angle design retains shoulder block continuity, weakens block wriggling, and reduces energy consumption.
Two section lateral groove design on shoulder profile prevents uneven tread wear and provides adequate traction. Four circumferential groove design enhances drainage performance and safety for wet road driving.
Center rib design reinforces straight driving and handling performance. Circumferential rib design on tread shoulder, with thin sipes instead of run-through lateral grooves, prevents groove resonance and reduce noise generated by run-through lateral grooves.
Adopting excellent dispersible silica and unique agents reduce rolling resistance substantially as well as enhances wet grip using unique synthetical rubber with ''Chain-End Modification'' strengthens fuel saving and traction. The ha-oil-free formula for all sizes conforms with EU environmental protection laws.
What tyre size do you require?
The exact size of a tyre can be found on its sidewall.
The following chart shows you how to read a tyre size.
1. The width in mm
2. The height as the ratio between the width and the height in %
3. Construction type: "R"= radial (often seen), "D" or "-"= diagonal (rarely seen)
4. The required rim diameter (in inches) for this tyre
5. Load index
6. Speed index