Delticom efficiency index
The efficiency class label evaluated based on customer preferences.
Delticom centralized survey results from more than 40.000 customers from 15 European countries and created this index.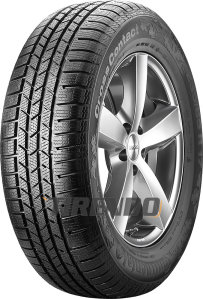 Please note: The tyres are delivered without rims
(The rim on the picture is for illustrative purposes only.)

Sava Perfecta

175/65 R15 84T
Stock Level
at the moment, this product is not in stock
Type of Tyre
Summer tyres
Frequently bought together:
1 x Sava Perfecta 175/65 R15 84T =

50.70 £

1 x Castrol 5 Litre Canister =

32.72 £
Description
EU Tyre Label:
Client reviews rating
The latest summer tire
Perfecta is characterized by optimized contour and special 4-rib tread design resulting in more rubber in contact with the road. The new tire contour and tread design together with a special tread compound ensure high mileage, regular tread wear and excellent performance on wet road surfaces, specially excelling in braking and handling. All this makes Perfecta the best choice for economic and safe drive.
The summer tyre for high mileage and low fuel consumption
Low fuel consumption
Dependable dry and wet handling and braking
High mileage
Low noise levels
Low noise levels. A quieter tyre gives you a more comfortable ride and reduces noise pollution. The perfecta's tread blocks are designed to reduce noise levels.
Low fuel consumption. Save on petrol bills. The perfecta's low-weight construction and tread design combine to make the tyre easier to roll, reducing fuel consumption and CO2 emissions.
Dependable dry and wet handling and braking. The perfecta delivers reliable handling in both dry and rainy conditions. Our special rubber compound is optimised for good braking performance on wet roads. Wide grooves in the tread pattern disperse water easily, keeping you in control.
High mileage. Get more mileage for your money. The perfecta is shaped to keep more rubber in contact with the road so that wear occurs more slowly. The special rubber compound is long-wearing for extra durability.
The Sava Perfecta is an economical summer tyre that saves on fuel and lasts for longer. Find your nearest Sava perfecta dealer here.
What tyre size do you require?
The exact size of a tyre can be found on its sidewall.
The following chart shows you how to read a tyre size.
1. The width in mm
2. The height as the ratio between the width and the height in %
3. Construction type: "R"= radial (often seen), "D" or "-"= diagonal (rarely seen)
4. The required rim diameter (in inches) for this tyre
5. Load index
6. Speed index