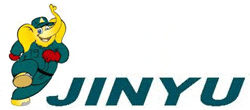 Jinyu YU63 Tyres
Why use Jinyu YU63 tyres?
Jinyu YU63 is the best and cost effective summer tyre you can think of for your mid sized vehicles. The tyre offers ultra high performance on dry and wet roads and you can enjoy very good grip and traction on all road conditions.
Features of Jinyu YU63 tyres
These summer tyres are made using innovative materials and design to offer ultra high performance ad riding comfort apart from offering fuel efficiency. The silica compound used on these Jinyu tyres will help in lowering the rolling resistance and thereby you can save fuel. The tread block features a one up sequence with varying sipes and pitches to offer very low noise and utmost comfort for the passengers. There are 4 longitudinal grooves coupled with horizontal grooves to repel water quickly.
Specifications of Jinyu YU63 tyres
The Jinyu YU63 tyres are offered to suit rim sizes of diameter 16 to 19 inches. The 16 inch wheels can be fitted with tyre specs ranging from 205/50 87W to 225/55 99W, which represents width/height and load and speed index, respectively. The tyre specs offered for 17 inch rims are from: 195/40 81Y to 245/40 95W and for 18 inches range from: 215/40 89Y to 265/35 97Y. The tyre specs you will find at Tirendo.co.uk suiting 19 inch rims are from 225/40 93Y to 285/45 111Y.
Steady and comfortable driving
Order easily and conveniently with Free Delivery
Select your tyre size and save today!