Star Performer SPTS AS Tyres
Economy-class Winter Tyres Star Performer SPTS AS
The driving characteristics of the winter tyres Star Performer SPTS AS correspond to the test reports of the big brand names. According to some motorists and their reviews, who already tested the quality of this cost-effective model, the highlight of the tyre is its aquaplaning efficiency. As it turns out, the tyre also has good performance in areas with a mild winter.
Popular Among Motorists
The exclusive brand of Delticom AG, Star Performer is one of the brands owned by Asian Nankang Rubber Tyre Group. The company provides the worldwide markets with the economy-class tyres that feature reasonable price, optimized performance on any surface and extended exploitation. The Star Performer assortment's popularity among motorists is growing by each day. This is due to the use of modern technology and the utilization of innovative materials to manufacture tyres.
With the use of a directional tread pattern Star Performer SPTS AS winter tyre offers comfortable and safe driving on both wet and dry roads. The tyre, therefore, strengthened to do well not just in everyday urban driving, but on longer journeys as well. Accumulated water on the forehead of the tyre is quickly and efficiently drained due to the optimized "V" shaped grooves, which makes the driving a real pleasure regardless of the weather conditions.
Use the Benefit of Our Lifetime Warranty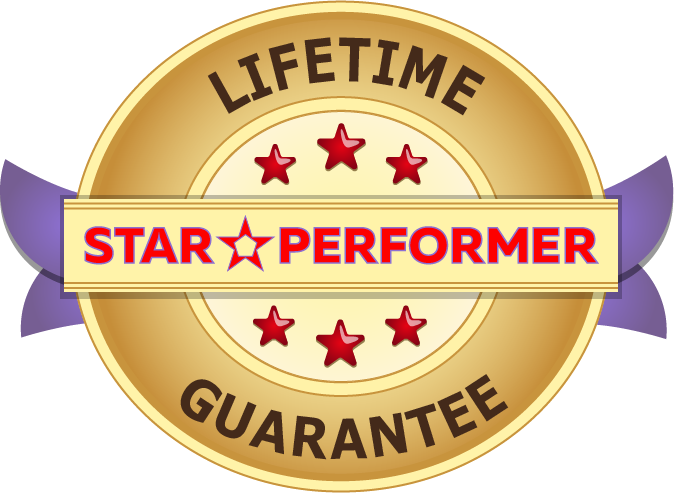 The Star Performer SPTS AS winter tyre is based on a bland which reduces weight. As a result, the combustion and emissions of carbon dioxide are reduced. This tyre model is a proper solution for motorists who expect a balanced performance on any type of surface from the tyres and, above all safety.
The utilization of the modern rubber compound containing silica has extended the life of the tyre. Furthermore, it has contributed to enhancing the tyre's strength and its resistance to mechanical damage. With that being said, Tirendo.co.uk, aware of the brand's durability, provides a lifetime warranty for its customers for any Star Performer tyre purchased in the online shop. The warranty claim for a damaged tyre is based on the remaining tread depth at the of its assessment. If this happens, you will be entitled to receive a discount starting from 40% off when buying new tyres from Star Performer.
Steady and comfortable
Order easily and conveniently with Free Delivery
Select your tyre size and save today!