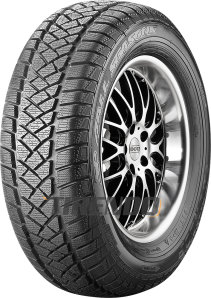 Please note: The tyres are delivered without rims
(The rim on the picture is for illustrative purposes only.)
Dunlop SP 4 All Seasons
All-season tyres

M+S marking

with snow flake symbol

195/65 R15 91T

91

T

(max 190 km/h)

R-122986
Description
EU Tyre Label:
Dunlop SP 4 All Seasons
Confident handling, all year around
Year round performance
Strong grip on winter roads
High aquaplaning resistance
Smooth and stable at high speeds
Confident handling, all year around. Year-round performance, strong grip on winter roads, high aquaplaning resistance plus smooth and stable at high speeds. The Dunlop SP 4All Seasons delivers stability and control all year around.
Year round performance. The SP 4 All Seasons gives you the performance to deal with changing road conditions throughout the year. Its dual-silica tread compound performs well across a broad range of temperatures, from summer heat to winter freezes.
Strong grip on winter roads. Tackle winter roads with confidence. The tread pattern creates an interlocking effect that ensures good traction on snow, ice and slush. The SP 4 All Seasons is certified with the snowflake symbol for winter use.
High aquaplaning resistance. Navigate wet and thawing roads with a reduced risk of aquaplaning. A directional design with wide grooves allows for rapid evacuation of water from the tyre contact patch.
Smooth and stable at high speeds. The tyre keeps its shape at high speeds, giving you a smooth ride and a tyre that wears evenly.
Specific bead seat system. Strengthens the link between tyre and rim for a more precise driving experience. Like the grip between your hand and the steering wheel, the Specific Bead Seat System enhances control and conveys outstanding road feedback. Benefits Enhanced road feedback; greater stability and precision.
Directional Tread Design. Designed for those cold wet morning drives, the directional tread design forces the water between the grooves. Water is quickly channeled away from the tyre surface, reducing the risk of aquaplaning.Benefits Reduced risk of aquaplaning.
Silica-Plus Compound. A motorsport derived tread compound that delivers high levels of grip, particularly on wet roads and in low temperatures.Benefits Superb braking and acceleration performance; high grip in wet and cold-weather conditions; low wear and tear. Jointless Belt (JLB) A Hybrid Overlay Technology that reduces circumferential deformations at high speeds.Benefits Superior high speed stability
Maximum Flange Shield (MFS). A rim flange protection system. MFS employs a profile of rubber that runs around the circumference of the tyre above the wheel flange. This creates a protective buffer zone.* Benefits Protects expensive alloy wheels from kerbing.* Only available in select sizes
4D Sipe System. The 4D Sipe system sees the tread separated into a number of blocks that increase friction and stability during cornering. The system delivers superb lateral grip in snow.Benefits Superb cornering, even in snow.
V-Shape Grooves. 'V' shaped grooves in conjunction with the tread's basic grooves create a fine network, which collects snow in the tread. This snow-on-snow contact enhances traction and grip.Benefits Advanced snow handling.
Flatter tread profile. The new generation of Dunlop tyres features a flatter tread profile with a 4-8% bigger contact patch, depending on size and type of tyre. A bigger contact patch delivers more stability and enhanced road feedback, allowing tires to respond quickly and precisely.Benefits Increased stability and steering precision; reduced heel and toe wear; excellent cornering stability and precision; superior dry grip.
Multi Blade System. Winter driving conditions can vary greatly. From cold and dry to snow or sleet, these conditions make very high demands on a tyre. Dunlop's multiple blade system meets this challenge head on, with different types of blades for varying winter road conditions.Benefits Consistent performance in various winter conditions.
Functional Polymers. Functional Polymers in the tread compound produce enhanced performance characteristics at low temperatures, improving road adhesion when winter temperatures plummet.Benefits Exceptional grip at low temperatures.
Multi Radius Tread (MRT). MRT designs employ ten different radii and are therefore more precise. This results in highly effective pressure deployment on the road contact patch. The effect is smoother transitions from straight to corner, leading to more precise and progressive reactions.Benefits Significantly better control over the evolution of the footprint in all driving conditions; responsive wet and dry handling; increased cornering control.
(1) More than 90% of our orders reach the customer in the specified delivery time.