Delticom efficiency index
The efficiency class label evaluated based on customer preferences.
Delticom centralized survey results from more than 40.000 customers from 15 European countries and created this index.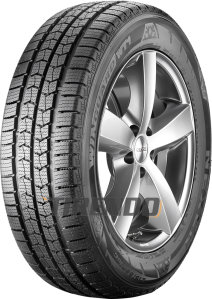 Please note: The tyres are delivered without rims
(The rim on the picture is for illustrative purposes only.)

Nexen Winguard WT1

195 R14C 106/104R 8PR
Type of Tyre
Winter tyres
M+S marking
with snow flake symbol
Description
EU Tyre Label:
Delivers Powerful Performance on Snowy and Icy Roads
Key Performance
Improved Snow Handling and Braking
Improved Tread Wear
Sidewall 3D Shape for Enhanced Sidewall Stiffness
Improved Snow Handling and Braking
Better Braking - 3D Block Design. 3D block design in the center delivers improved block stiffness for greater handling stability in high-speed driving and better snow braking.
Improved Tread Wear
Special Compound for Low Heat & Higher Abrasion Resistance. Molecular weight control and the application of a low hysteresis polymer and highly dispersed carbon block prevent the compound from heating up. Long service life with compounds that provide excellent wear resistance. Optimized rubber mixing to improve wear resistance.
Sidewall 3D Shape for Enhanced Sidewall Stiffness
Optimized Design for Enhanced Sidewall Stiffness.
Sidewall protection solid is applied on four spots to extend service life with excellent durability against external impacts such as curbs.
What tyre size do you require?
The exact size of a tyre can be found on its sidewall.
The following chart shows you how to read a tyre size.
1. The width in mm
2. The height as the ratio between the width and the height in %
3. Construction type: "R"= radial (often seen), "D" or "-"= diagonal (rarely seen)
4. The required rim diameter (in inches) for this tyre
5. Load index
6. Speed index