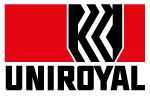 Uniroyal RainExpert 3 Tyres
Find your
RainExpert 3
here!
Ultra- performance tyre for your car: Uniroyal Rainexpert 3
Uniroyal Tyre Company was established on 1892 back when it was called U.S. Rubber Company. Later in 1961, the company was named Uniroyal, Inc. At the moment, the company is owned by Michelin Tyre Company and has been operating as a separate organization. The company produces various types of tyres such as all- season tyres, summer tyres and winter tyres for different vehicles which include passenger cars, SUV/ 4x4, trucks and buses, motorbikes and scooters, different types of industrial and commercial vehicles. All the tyres are manufactured with the latest innovative technology and aims to offer comfortable tyres with extreme safety to their consumers all around the world.
Uniroyal Rainexpert 3 consists of a special tread compound that enables the vehicle to have a maximum control while driving and increase the traction between the rubber compound and the road. The four wide circumferential grooves of the tyre allow the water to flow very easily while driving through wet road conditions, therefore reducing the risk of hydroplaning. The tyre features remarkable steering and braking performance and can also perform smoothly at very high speeds in all kinds of roads.
Uniroyal Rainexpert 3 is available in many sizes which includes: Uniroyal Rainexpert 3 165/80 R 13 87T XL - The tyre provides excellent stability and performance in wet road conditions. It offers improved handling properties and has a noise reducing system enabling a quiet drive. The tyre maintains an outstanding braking and steering performance and also decreases the deformation of the block thus resulting in energy loss. Budget- friendly and sustainable, the tyre has an excellent grip in both wet and dry road conditions and provides a comfortable and safe ride.
Steady and comfortable
Order easily and conveniently with Free Delivery
Select your tyre size and save today!